THURSDAY, 19 SEPTEMBER
An intimate gathering and three-course meal by Pawa Catering, shared with investors, founders and friends.
THURSDAY, 22 AUGUST
A collaboration with Intrepid Travel Group to talk about the future of First Nations led tourism.
THURSDAY, 25 JULY
In collaboration with Kalinya and LaunchVic, RMIT launched the first Ngamai Marketplace. Held at RMIT's Garden Building, the Ngamai Marketplace is a showcase event for RMIT staff and industry partners to explore the curated display of Aboriginal-made products and network with business owners.
THURSDAY, 20 JUNE
Hosted by Mikaela Egan from Koorie Prints in conversation with holistic coach Yolanda Finette, Corina Muir from Amber Days and Emily Smeaton from Gathermore Florals.
THURSDAY, 23 MAY
Hosted by Cormach Evans from Ngarrimili with members of the Narrun Yana Youth Arts Collective and Allira Potter from She Takes Photos.
THURSDAY, 18 APRIL
Hosted by Amanda Hayman and Troy Casey from Blaklash with artist talk by Megan Cope and launch of new wellness business Moorroop Connection.
THURSDAY, 21 MARCH
Hosted by Corina Muir and daughter Sapphire from Amber Days ethical children's wear with catering by new business Pawa Catering.
THURSDAY, 14 FEBRUARY
Hosted by Neil Morris from VMDO with a performance by Kalyani and launch of new business Gathermore Floral Events.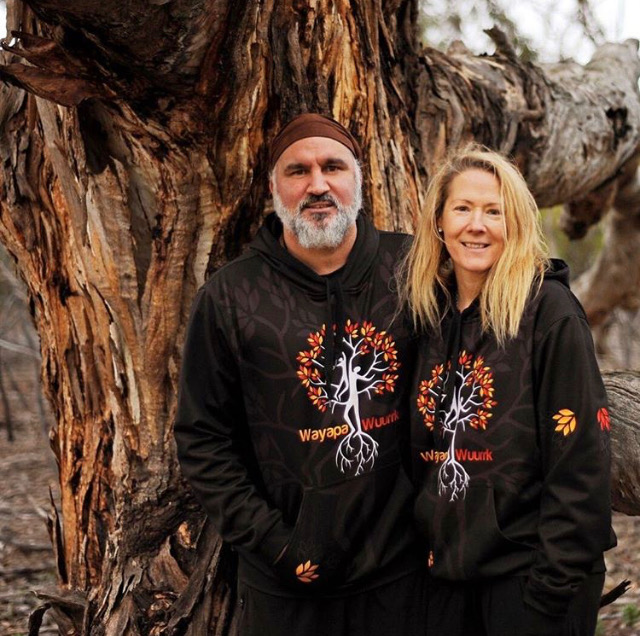 TUESDAY, 25 SEPTEMBER
Hosted by Jamie Marloo Thomas and Sara Jones from Wayapa Wuurrk with a Wayapa session.
THURSDAY, 23 AUGUST
Hosted by Leesa Watego from Iscariot Media and Black Coffee Meetups with a pitch night to connect with procurement managers, investors and industry representatives.
THURSDAY, 26 JULY
Hosted by Delvene Cockatoo-Collins from Made in Minjerribah and Charles Solomon from Garawanna Creative with a homewares workshop and local plants.
THURSDAY, 21 JUNE
Hosted by Sharon Winsor from Indiegarth and Daniel Motlop from Something Wild with bush food tasting and Green Ant Gin Cocktails.